Some photos of our recent hamster babies.




Click on the thumbnail to view the image
This weeks new recipe was halloumi, pasta and garlic bread, which we ate on Tuesday.
Dice and fry some red onion and red pepper.

Boil pasta.

Slice and fry the halloumi, just enough to soften it without completely melting it.

Mix the pasta and vegetables together then stir in a dressing made using equal quantities of lemon juice and balsamic vinegar.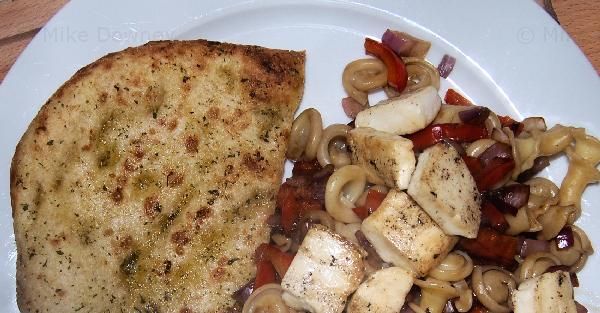 On Wednesday we had stir-fried vegetables and noodles. We cheated slightly and used packets from the supermarket. I sliced and fried a tuna steak from Marks & Spencers. It was possibly the best tuna steak we have bought. It was very fresh and had a much 'cleaner' taste than normal. I guess sometimes it's worth paying slightly more for ingredients.
Tonight's tea was baked cod (again from M&S). I cooked a simple vegetable risotto as accompaniment:
1 onion, 1 small leek, ½ courgette, 2 cloves of garlic, chopped and fried.

1 cup of risotto rice

a pinch of mixed herbs

2 cups of chicken stock.

When the risotto was cooked, I stirred in 1 heaped tablespoon of low-fat cream cheese. This is much healthier than adding a knob of butter but it gives the pasta a nice creamy texture.
I drove down Charter Avenue today, between the A45 and Cannon Park. The last time I drove along it the road surface was pretty bad, with quite a lot of potholes. Today the potholes had spread along most of the road. The freezing weather earlier in the month seems to have taken its toll on the road surface. A lot of roads have suffered but this one seems worse than most.
I finished filtering the Sloe Gin and Sloe Brandy which I started in the autumn. Each drink was made using 750ml of spirit, 200g sugar and 800g of sloes. Last time I made it pricked the sloes. This time I froze them for a couple of weeks to help break down the fruit and split the skins.
The brandy tastes slightly sweeter than the gin. Both drinks are a bit on the sweet side - they may have benefited from slightly longer on the berries, or maybe slightly less sugar.
Each bottle of spirit turned into about 1 litre of sloe liqueur. I tipped all the left over sloes into a 2 litre jug, ready to make another sloe infusion.
A few years ago we made some 'schnapps' using a kit which ferments to 20% alcohol. The kit was reduced because it was out of date. Everything was ok apart from the flavour sachet, which had lost colour and separated out. We bought some peach flavouring from the homebrew stall on the market to make 1 litre of peach schnapps. We added vanilla essence to the other litre to make a vanilla schnapps.
The peach drink was fine. We drank most of it at the Leeds Festival that year, adding it to a mugful of Liptons iced tea, which when heated made a good warming night time drink. The vanilla drink, on the other hand, was disgusting. Over the years I occasionally experimented with mixing it with various drinks, to try to find a combination which was palatable. So far no success.
With just over 1½ kilos of sloes going spare, and no spare gin or vodka in the house, I thought I'd see if a Sloe Schnapps would work. I'll give it a few months in the jug before I give a verdict.
We took our car for its first annual service today. When I phoned to book the service, I was told that the first service wasn't due until the car was 2 years old but I didn't feel comfortable leaving it that long. We've been happy with the car. It drives well and is reasonably economical. The only problem is an occasional reluctance to go into 1st gear but since that's a fairly minor intermittent problem it's not worth making too much of a fuss over it.
We were given a courtesy car for today. I was about to drive off when Emma noticed the glass was missing in the passenger side wing mirror. Whoever had the car last didn't report it and the garage obviously didn't check the car very well.
Our replacement courtesy car seemed to be intact though.
We tried this recipe 2 different ways. The first time used boiled sweet potatoes:
2 sweet potatoes, diced and boiled until a knife goes in with little resistance. Mash, mixing in a few drops of chilli sauce. The sauce we used was Encona Original Hot Pepper Sauce which is a mixture of habañero and scotch bonnet chillies. It gives a sweet/spicy kick to a recipe.
For the second version we roasted the sweet potato instead of boiling.
cut 2 sweet potatoes into 1 inch chunks and cook for 30 minutes at gas mark 6.

finely chop 1 red onion and gently fry until it goes soft. Add 1 crushed garlic clove and cook for a few more minutes.

when the potatoes are soft, mash them. Adding the onion and garlic.

Mix in a splash of chilli sauce.
Serves 2, and counts as 1 portion of veg.
... but Waitrose thinks they are in England.

On a related note, we have just finished drinking a bottle of Asda Premium Gin. We first tried it in a Gin & Tonic but were disappointed with the flavour. When drunk on its own, it actually tastes really good but as soon as you mix it with something, the flavour completely disappears. Even adding a splash of soda water is enough to destroy the flavour.
The Haleem mix pack came from Adsa, reduced from £1 to 50p. The box contained 2 packets: one grain mix, with a mix of wheat, barley and lentils. The other packet was the spice mix.
The pack looked a bit much for two so we used half the quantities. We followed the recipe quite closely, using chicken and onions but also adding some diced pepper and courgette. The end result was fairly sloppy, a bit like tarka daal, so we treated it like a thick soup.
Our verdict: Very spicy. I think we will use less spice mix when we cook the remaining half.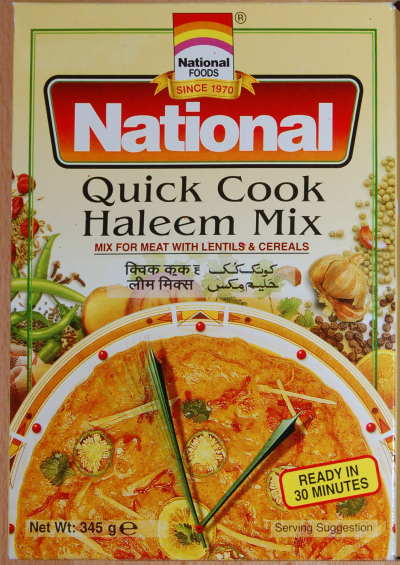 Every now and again we promise to ourselves that we will try to cook a new recipe each week. We don't always remember to do so this is one of our resolutions for 2010.
Week 1: Falafel with Halloumi
Not a true recipe since the Falafel was bought ready made. We heated the falafel in the oven, sliced and fried the halloumi. We mixed some chilli sauce and mayonnaise together to make a spicy dressing.
To Serve:
Mix the dressing with salad. Fill a pitta with the salad, falafel and halloumi.
Two of our Roborovski hamsters, Bryn and Darlene, have had babies. When they were between 1 and 2 weeks old, they looked a bit like small furry peanuts. With their over-large heads, they are the same shape as monkey-nuts.






Click on the thumbnail to view the image
Today is definitely the sort of day when you don't want to touch any metal flagpoles with your tongue. It was very cold overnight so when I went out to check on the quail this morning, I had to bring their mushroom-shaped drinkers inside to defrost. The water had completely frozen in one of them. The birds seem to be coping with the cold weather ok though. They have shelter and they keep huddling together so they don't get too cold.
When I opened one of the hutches, my I moved the metal bar out of the way so I could open the door, and my hand started to stick to the metal. On a related note, the car door had frozen and was tricky to open. The door handle was very icy and kept sticking open, so the door wouldn't shut properly!
It started snowing yesterday and by the time we left work there about an inch or so had fallen. The main roads on the way home weren't too bad but our road was very slippery. We live on the side of a hill so I had to drive up very carefully. Even so, I could feel the car wanting to slide sideways.
The road was no better this morning. All the pavements were very icy. I walked into town to take some photos of the city centre in the snow.









Click on the thumbnail to view the image
This follows from my first attempt at 'HDR-style' photography with ImageJ. I have abandoned my old approach, which used ImageJ macros, and have developed a couple of plugins which are easier to use.

Description of Plugins
The first plugin is a version of Unsharp Masking, which subtracts a blurred version of an image from the original. This can improve local contrast and bring out detail in flat areas.
The second plugin is a modification of the CLAHE (Contrast Limited Adaptive Histogram Equalization) plugin. This performs local histogram equalization on sections of the image. This usually gives better results than the simple Unsharp Mask, but is a lot slower.
Installation
Download and install ImageJ following the instructions at http://rsbweb.nih.gov/ij/download.html.
Download the file hdr_.jar. Copy this file into the ImageJ/plugins/ directory.
Start ImageJ, or select 'Help->Update Menus' if ImageJ is already running.
Usage
The plugins can be found in the 'Plugins' menu, in a 'HDR' submenu.
Both plugins expect a 3-channel TIFF file and can accept 16bit or floating point files. If your camera can save 16 bit RAW files then it may be possible to convert these into TIFF files - check the camera's documentation or any software supplied with it.
After loading the image, select the appropriate plugin from the menu. If 'preview' is selected, a small preview window opens which gives a approximate version of the result. At the moment, this window cannot be moved, so if it appears under the dialogue box, that window will need moving out of the way.
After clicking on 'OK', the plugins process the image and return a processed colour image, and a 3-channel floating point image which holds the full dynamic range and could be used for any additional processing steps.
Unsharp Mask
This plugin has the following options:
Strength (1-100). Higher values give a stronger effect.
Blur Radius (1-100). This is the amount of blurring applied to the image which is subtracted from the original.
Saturated (1-100). After applying the Unsharp Mask, the contrast is adjusted so that a small number of pixels are saturated (set to either 0 or 255). The percentage of pixels is the selected value/10.
Local Contrast
Two options are available:
Block Size (in pixels). This is the size of the area used to calculate the histogram. The best value depends on the properties of the image.
Maximum Slope. The CLAHE method increases contrast but will use this parameter to set a maximum contrast. The actual slope is value/10. Higher values give a stronger effect but can also increase noise in areas of flat colour.
Examples of Use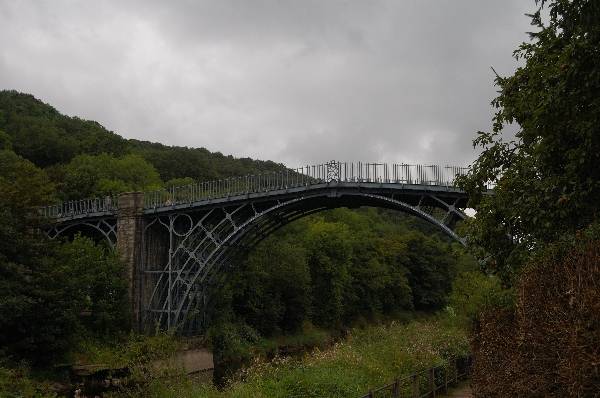 Original image - photograph of Ironbridge in Shropshire, taken on a overcast day with very poor light. The camera was set to its lowest contrast setting to capture the full dynamic range, otherwise the sky would have been burnt out.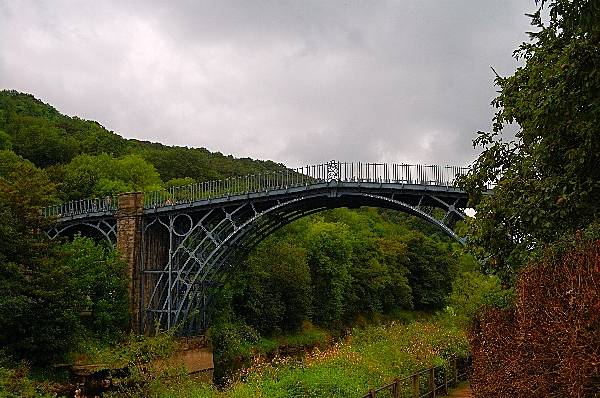 After applying an Unsharp Mask. The whole image has been lightened, with the darker areas being lightened more.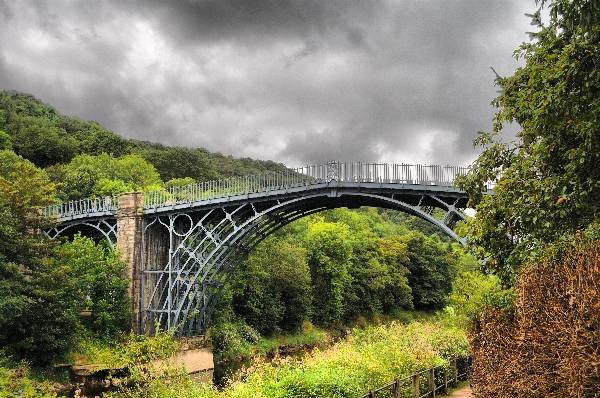 After applying the CLAHE method. The effect is much stronger than the Unsharp Mask, with more detail visible in the sky and better colour in the ground.
There were a lot of Chinese Lanterns released over Coventry to celebrate the new year. The photo here shows one flying near the full moon.