We occasionally buy seed based treat sticks for George the Dormouse. He hangs from them to eat and can demolish one in a few days.




Click on the thumbnail to view the image
The National Poultry Show was held at Stoneleigh Park. There were lots of different types of chickens, ducks, turkeys and geese on show, as well as some for sale.
It's probably wrong but after a few minutes of looking at lots of different chickens I started to feel hungry and thought "I could really eat a roast chicken".




Click on the thumbnail to view the image
A few weeks ago I tried to take a photo of George, our pygmy dormouse, eating some fruit. Over various days I put different pieces of fruit on the table in his cage, starting with strawberries. I put my camera on a tripod, focussed on the fruit and waited for him to appear. As soon as he approached the fruit I would reach for the camera to take a photo, but he was so fast and either disappeared as soon as my hand moved or grabbed the fruit and ran off with it.
I decided to buy a remote control for the camera so I could get the camera set up and then sit back so I could watch the cage and take a photo without moving and scaring him. I found out that my camera (a Nikon D40) would work with an infra-red remote control so I ordered one and waited for it to arrive.
After the remote control arrived I tried again but with a slice of melon. I thought that since the slice was as big as he was, it would slow him down a bit and I would have a better chance of getting a photo. He was still too fast and all I got was a photo of a retreating furry bum.
A few days later I tried again but this time attached the melon to a metal 'skewer' which is designed to attach wooden blocks and nibbling treats. It took several attempts before I managed to get a reasonable photo of him eating.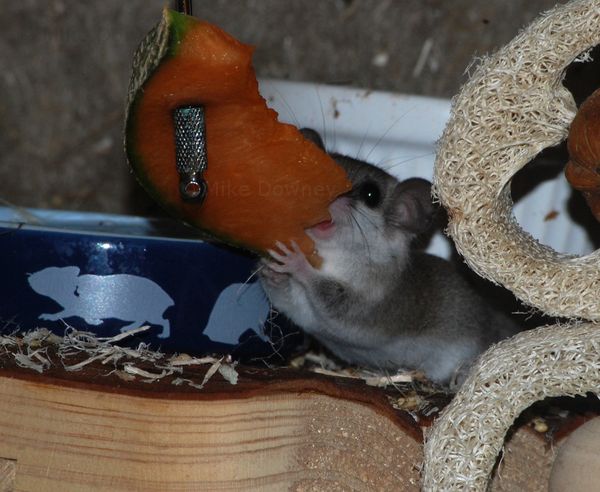 We got to the showground on sunday morning and since we were going to be there for 2 days, we pitched our tent behind the hamster club tent. It was a bit of a struggle since it was very windy. The first day was quite busy but at lunchtime we went to watch the Llama racing: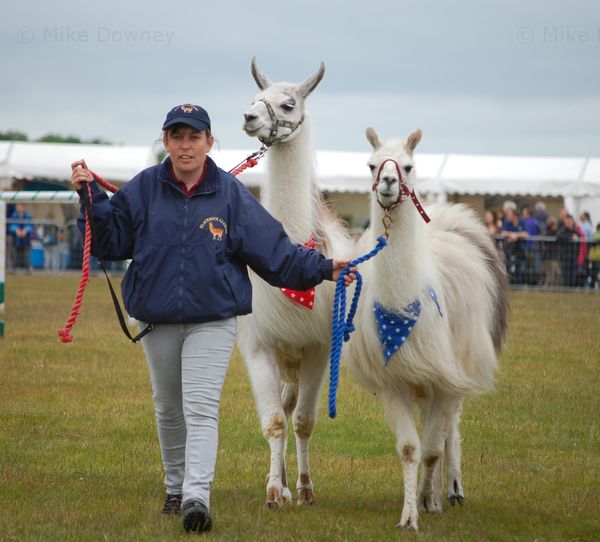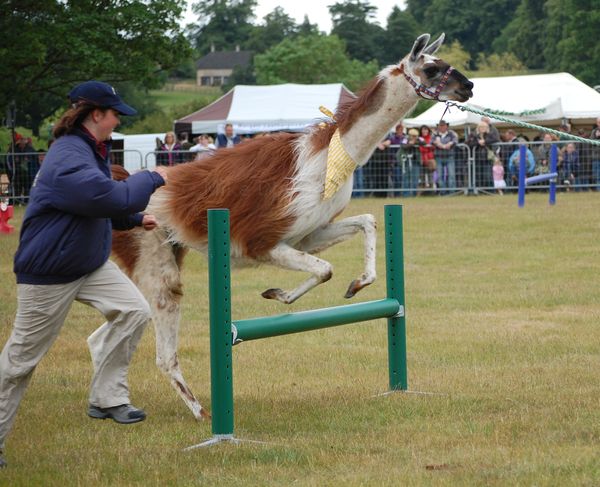 There were also some small steam engines being driven around: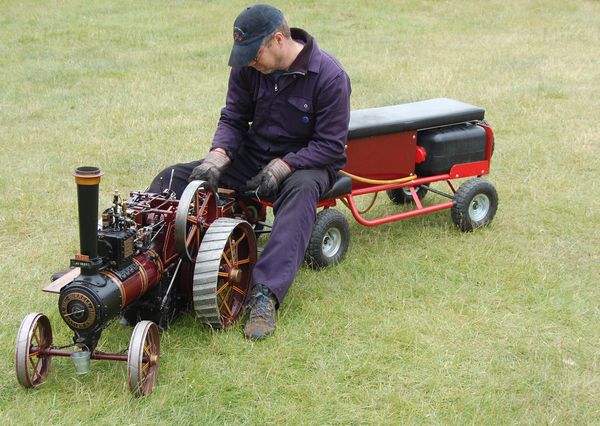 There was a diesel generator a short distance from our tent but during the day you couldn't really hear it. At night when everything was quiet, the noise of the generator became quite noticeable.
It rained a bit overnight but we managed to put our tent away during the brief window of dry weather. It started raining again shortly before the show opened and kept raining all day. This meant is was a very slow start on the monday - we were waiting ¾ of an hour for the first members of the public to turn up. It got better as the day wore on and we got a few more visitors.
Yesterday Emma finally finished building the 'house' for George Henry B.E.F.T, our new dormouse. We put the glass in the doors and left it overnight before we put him in it this morning. Here are a few photos of the new cage along with some occupants.




Click on the thumbnail to view the image
Yesterday we drove down to Abingdon to collect our latest small furry animal - an african pygmy dormouse we have named George Henry Big-Ears-Fluffy-Tail. Since they live for 5-6 years, Emma decided she wanted to give him a 'human' name. The 'Big-Ears-Fluffy-Tail' bit was just a joke name until we could think of a proper name for him.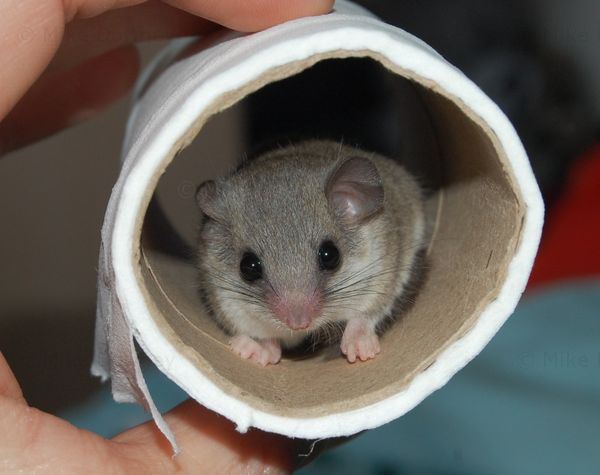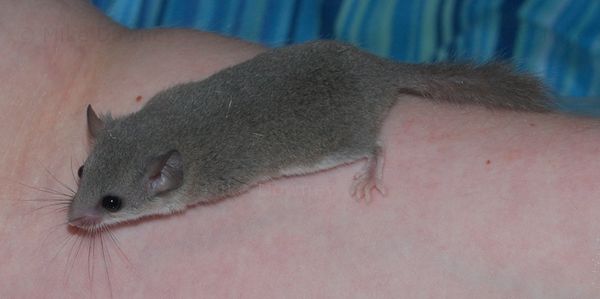 We attended the Burgess Small Animal Show last month but have only just got around to transferring the photos from the camera. We were given some 'goody bags' containing animal treats - here are some photos of our beasties enjoying them when we got home.




Click on the thumbnail to view the image
This afternoon we had a go at assembling the 'Nanoblock' Koala which Emma bought in Japan. It was very small and fiddly and we both felt relieved when we finally finished it.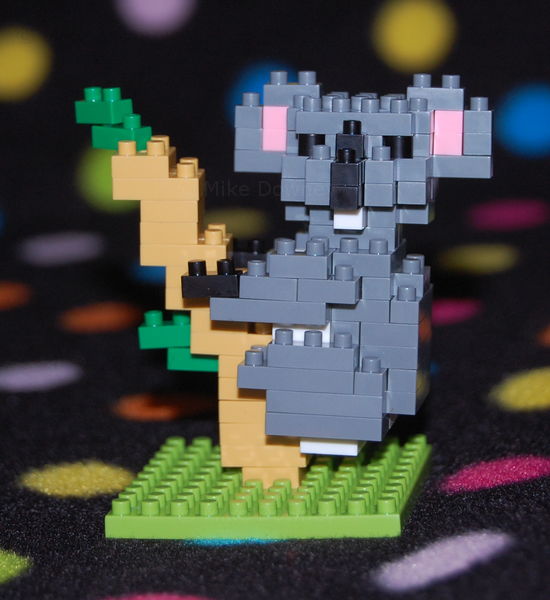 Bandit sitting in a kitchen roll tube. She got her name from the bands around her body.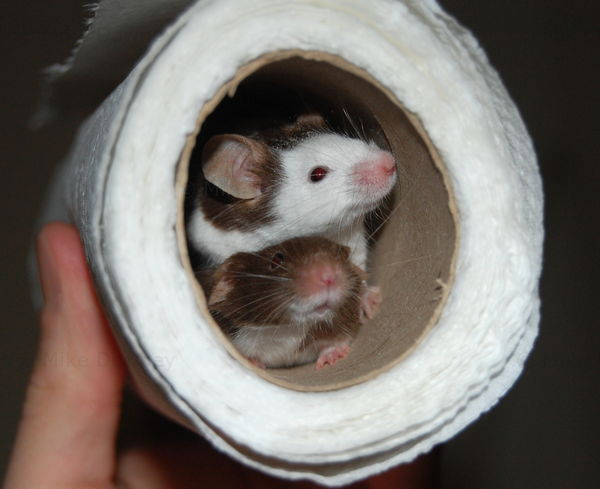 Bandit and Phantom.

Phantom was so-called because her face resembles the Phantom of the Opera mask. Here she is, with Bandit in the background.
This afternoon we were near Leicester meeting someone to pick up some mice to replace some of ours which had died recently. The new mice have been named Phantom and Bandit. We don't have any photos yet.
After collecting our mice we drove into Leicester and had a wander around the High Cross shopping centre. I think we mainly went because Emma wanted to go to John Lewis. That was ok by me because I'd never been to one so I wanted to see what all the fuss was about. I guess if you lived near one it'd be worth shopping there occasionally. We did buy some incredibly tasty dessert sauce though (Luxe Chocolate Noir with Tart Cherries).