I can't believe that I have been cooking as long as I have and can't remember ever making a Cottage Pie before. It is a fairly classic British recipe and was traditionally a way of using up leftover meat from a roast dinner. These days it is commonly made using mince, and that's what we did.
The filling contained turkey mince along with various vegetables including onions, leeks, garlic, red pepper, courgette, tomatoes and beans.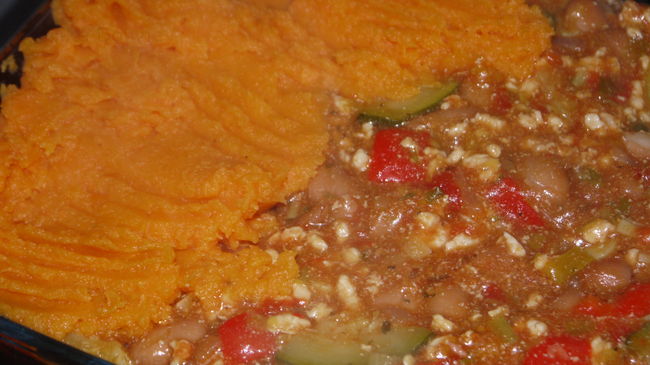 The topping was mashed sweet potato. When it was assembled, I baked it in the oven until the filling had started to bubble, which didn't take too long because everything was still quite hot when it went into the oven.