I should have known that I was being a bit too ambitious with my Christmas recipe plans. After eating a stollen, a panettone and a couple of boxes of Christmas chocolates, I didn't feel like making any full sized cakes or puddings.
Emma found this recipe so after we made them I decided they could count as one of my new recipes. The filling was mashed potato mixed with icing sugar. Even after we had added all the icing sugar we had, it was still quite soft so it needed heavily chilling before it could be dipped in melted chocolate and rolling in coconut.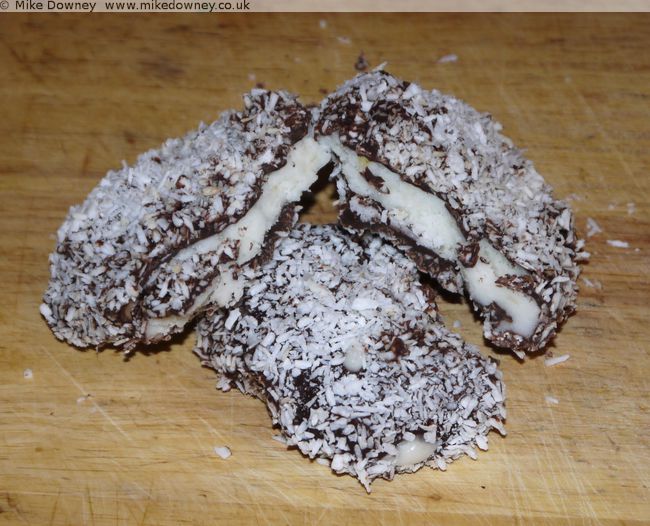 The centre was soft, not too sweet and you couldn't taste the potato. Overall they were very tasty.