Orzo is a small pasta, roughly the same size and shape as a large grain of rice, which we first bought a few months ago when a local shop had some on special offer. It seems to be quite a fashionable pasta shape these days and has turned up in a few recipes, such as this one from the You Magazine.
The original recipe called for a round squash but we had a butternut so instead of slicing the top off, I cut in half but made sure there was a 'small' half to use as the lid and the larger half to fill with the cheese mixture.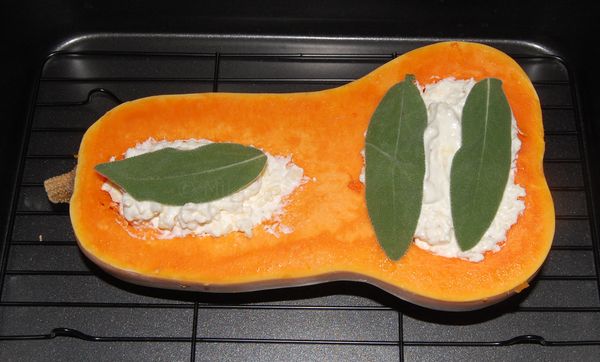 The cheese mixture was equal weights of creme fraiche and grated cheddar, with some nutmeg and white pepper mixed in. I put a few sage leaves on the filling, put the 'lid' on top, and baked at gas mark 5 for about 1½ hours.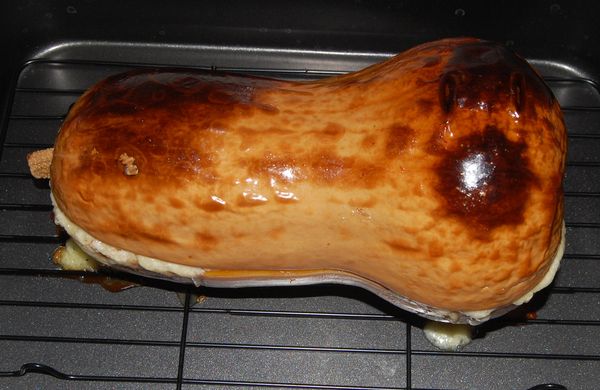 10 minutes before the end, I cooked the orzo. I scooped out the squash and filling (which wasn't easy because it was very hot) and served it with the orzo. The squash hadn't gone fully soft so I slightly mashed some of it with the spoon to give it a smoother texture. I chopped the sage leaves and stirred them in with the cheesy mixture when I served.