I've made ordinary sponge cakes before but this is the first time I've tried making a Genoese Sponge, where beaten eggs are used instead of baking powder to rise the sponge. I've felt that I should try making one since it's probably another cake method I should add to my repertoire.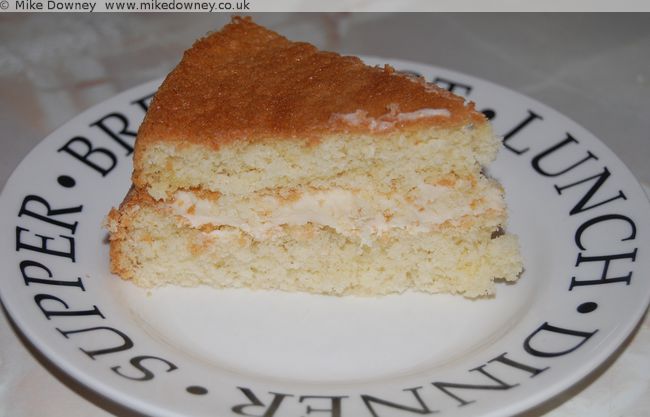 The recipe I used came from the River Cottage Cakes Handbook. It started with 125g of caster sugar and 4 eggs and these were beaten with an electric whisk in a bain marie until they had trebled in size. 125g of sifted flour was then folded in, followed by 75g of cooled melted butter.
The cake was baked for 25-35 minutes at gas mark 4 (the top layer was thinner and cooked faster). I think I should have reduced the cooking time because the cake had a slightly crunchy edge to it but, when eaten with the buttercream, it all went together well.