This week brings another bread recipe from the Hairy Biker's book. The German Potato Bread was made using equal weights of mashed potato and bread flour, with salt, yeast and a small amount of sugar added. Some of the water the potatoes were boiled in was kept back and used in the mix.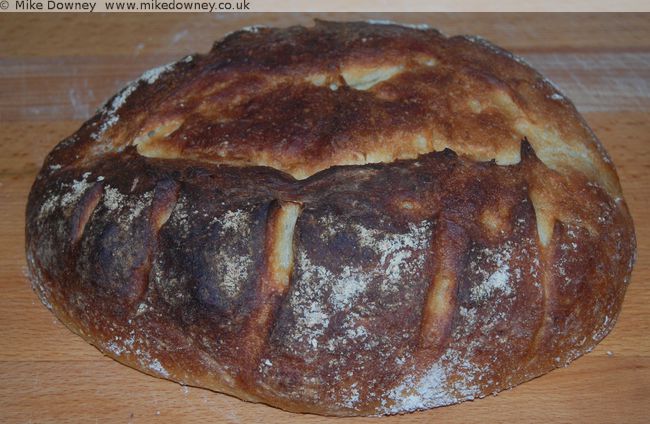 The dough was quite sticky to work with since the flour was added a bit at a time until a reasonably firm dough was achieved. The resulting bread had a good soft texture and didn't taste potatoey.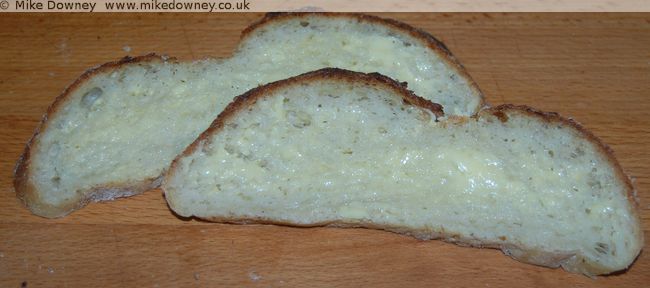 The second recipe was a bit of an experiment. I had bought a tin of apricots with the intention of using them in another recipe but I never got around to making it and the tin had been in the cupboard for several months. I decided to have a go at a simple all in one cake where the ingredients just get dumped into a bowl, mixed then poured into a cake tin.
I chopped the apricots and added them, along with the syrup, to a mixing bowl. I added just under a cup of sugar, 1 medium egg and enough self-raising flour to make a reasonable looking cake batter (this turned out to be around 1 and a half cups).
This was poured into a greased and lined cake tin and baked for around 45 minutes at gas mark 4, until a skewer came out looking clean.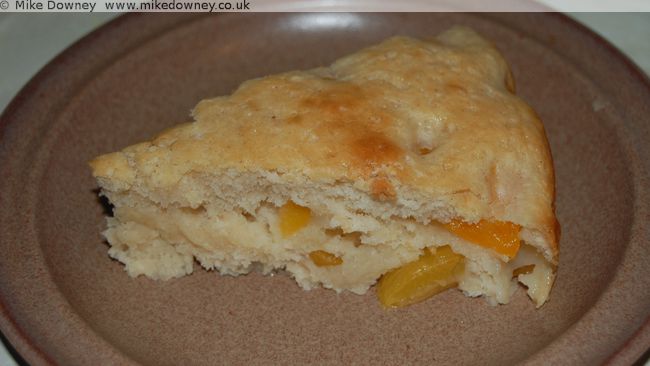 The cake is very moist and has a reasonable taste. It takes next to no time to prepare - it would be much faster if a tin of chopped or sliced fruit was used instead. You could also leave out the egg since I've seen some similar recipes which don't include one.