I did two new recipes this week. The first was a Norwegian Rye Bread from the Hairy Biker's book. Their recipe called for caraway seeds but I didn't have any of those. Instead I put some fennel seeds in the milk and strained them out when I added the milk to the flour.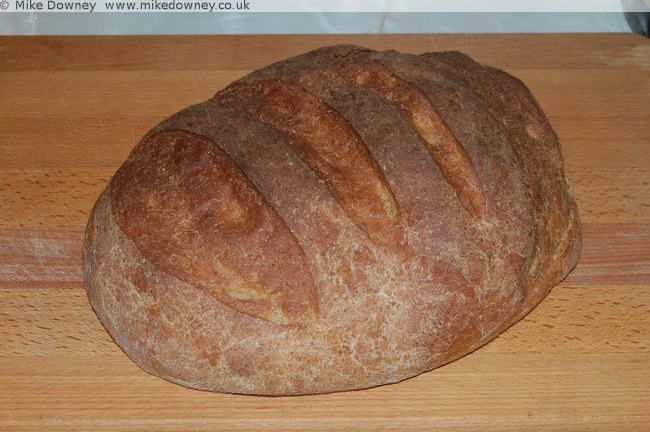 The bread was good, with a nice texture and flavour.
The second recipe was from the River Cottage Cake book. It was described as a seasonal Fresh Fruit Cake. It was packed with fruit and nuts: I used apples, plums, dried apricots and sultanas, and grated coconut, and a mixture of ground almonds and chopped mixed nuts. Along with the flour and oats, it's probably close to being a nutritionally complete cake.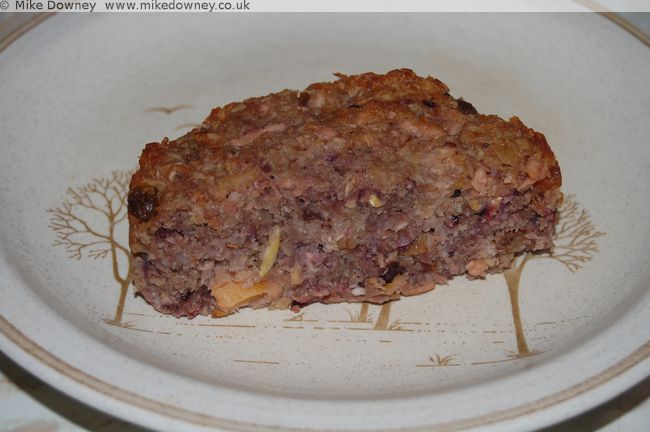 The photo doesn't really do it justice but the cake did come out looking a strange purple/brown colour. The texture was a bit like a soft flapjack instead of being like a traditional fruit cake. The mixture was enough to make 3 cakes - I kept one out to eat, put one in the freezer and one in the fridge. I think the texture improved on the one which had been in the fridge for a couple of days.