Put 175g porridge oats, 200ml milk and 200ml of chicken stock in a pan and bring to a simmer. Add 100g of grated cheddar and stir in.
Thinly slice and fry 1 medium sized leek, 1 medium onion and 2 cloves of garlic. Stir into the cheesy porridge. Season if required. Mix in 1 tin of tuna (drained).
Pour into a non-stick baking tray and bake at gas mark 4 or 5 for about half an hour.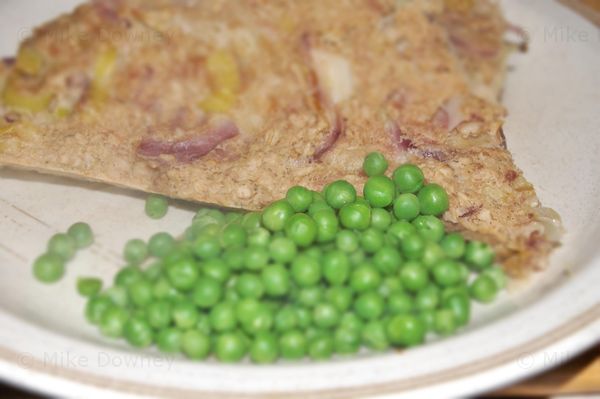 The recipe was made up as we went along but the end result was good. It was a bit sticky but adding some flour to the mix might help there. We were originally going to make a thick oat based stew but when the mixture became very thick we decided to bake it to see if it came out solid. As you can see from the photo, it did.