We saw the naan breads being made on the Saturday Kitchen on TV and it looked so easy we decided to give it a go. We followed the recipe from the BBC web site but needed to add a few extra tablespoons of water to get the dough to come together properly. We also found that gas mark 1 was a bit low so turned the oven up to 2 and gave them a few more minutes.
The naan bread tasted like 'proper' bought ones. The black onion seeds are vitally important and give the bread most of its familiar flavour.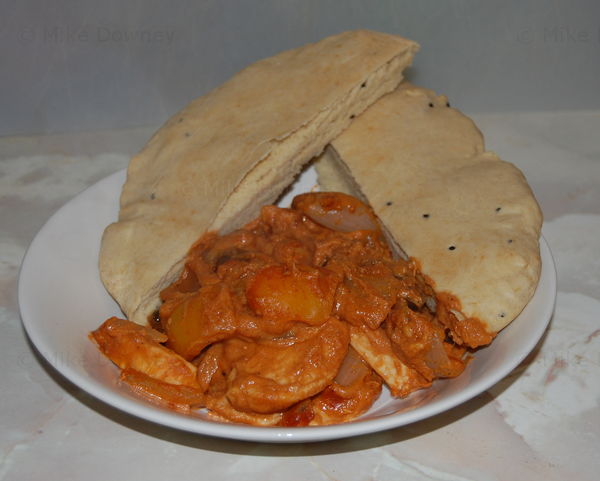 We served the naan breads with our chicken korma, and washed it down with a glass of Indian wine. The wine was an Indage 'The Grey Count' chenin blanc and went rather well with the curry. The wine was ok on its own but the spiciness of the curry seemed to bring out more flavour if you take a sip immediately after a mouthful of curry.