A week or so ago I was in the supermarket and (as usual) had a rummage around the reduced and out of date fruit and veg fridge. There was a bag of limes for 30p so I decided to get them and worry about what I was going to do with them when I got home. Gin and tonic was sadly out of the question because I forgot to buy any tonic water.
I found several suitable cake recipes and ended up making some coconut and lime cupcakes. Sadly I seem to have eaten them all without taking any photographs, which is a bit poor and quite unlike me. The cakes were quite simple to make, being a basic pound cake recipe with added lime zest and juice and some grated coconut. After baking, they were sprinkled with toasted coconut and drizzled with a syrup made with lime juice and sugar.
After making the cupcakes I still had 2 limes left over so they sat in the fridge for a few days while I decided what to do with them. I thought I would have a go at making a lime curd in the microwave. It was very simple to make, a few minutes juicing the limes then 7 minutes in the microwave in 1 minute bursts.
If the lime curd was supposed to be a way of using up the limes and avoiding food wastage, it was probably a bit of a false economy. The two limes only cost me 10p but since I needed to add sugar, butter and 1 egg to the juice, the one egg alone cost me 17p so I ended up spending more money than I was saving/avoiding wasting.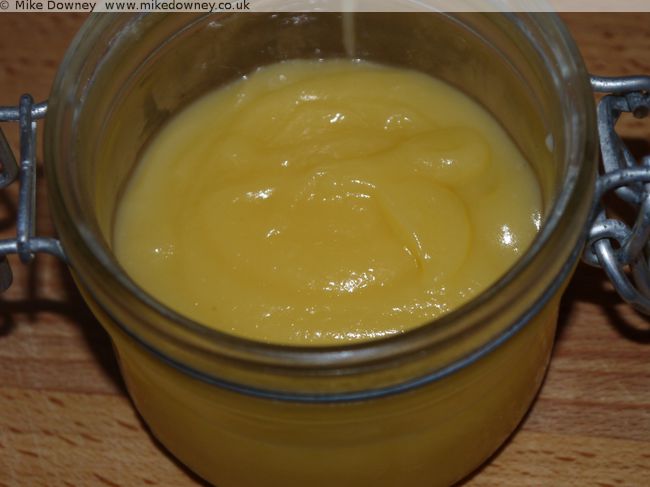 The limes were fairly yellow with green patches so I shouldn't really be surprised that the curd came out much more yellow than green.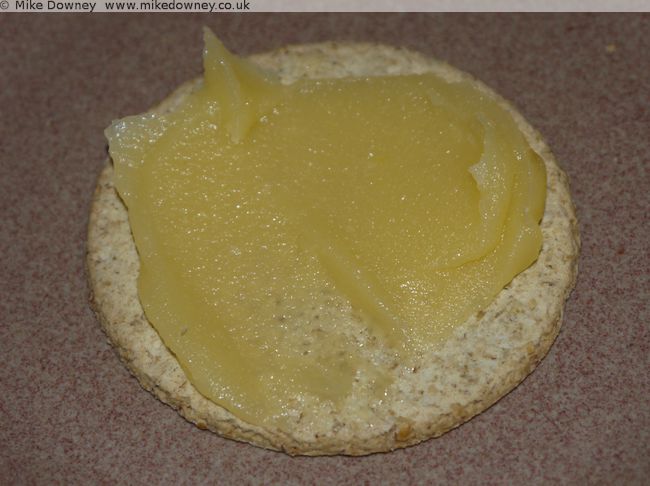 The curd was very sharp and sour. I probably needed to add a bit more sugar to the recipe but since limes vary a lot, I imagine it is quite difficult to publish a recipe which will give ideal results in all cases.