I made the Elderflower Delight on thursday evening and put it in the fridge overnight to set. When I checked on friday morning, it hadn't gone properly firm but was more like a very thick syrup.
On friday evening I scraped it back into a saucepan and warmed it up again, adding another sachet of gelatine (the gelatine was a bit out of date so might have lost some of its effectiveness). This time it set properly - still slightly soft but firm enough to cut into cubes.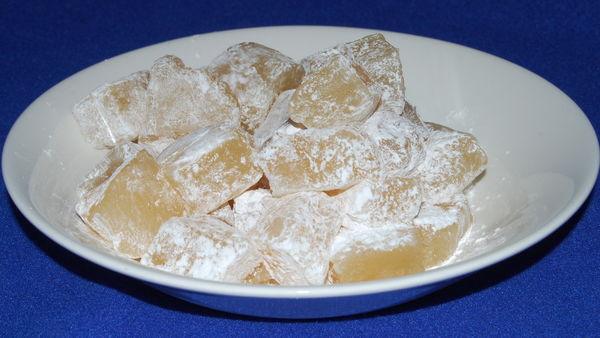 I mixed equal weights of icing sugar and cornflour together and coated the cubes in it to stop them from sticking together.
For a first attempt, the elderflower delight was quite good. It is quite sweet, so I could probably only eat a few cubes at once, but the elderflower flavour was just about right.