Late last year I had a go at making turkey pies using a hot water pastry. This week I had a go at a more typical pie, using a shortcrust pastry.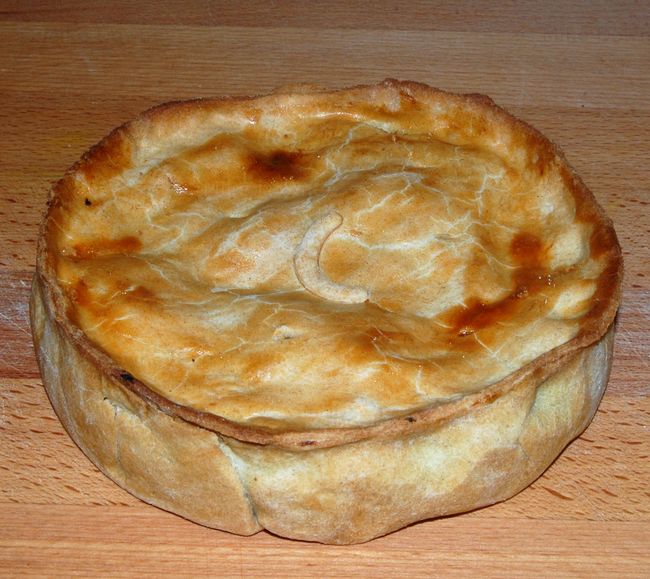 The filling was made by mixing cooked diced meat with stuffing - one pie used chicken, the other had pork and bacon. The pie shown here was chicken (with a 'C' on the lid). The pork and bacon pies had a 'P' on the lid so I could tell them apart after cooking.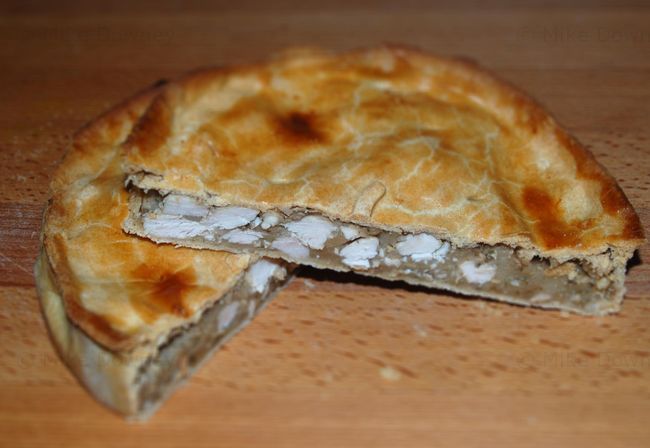 The chicken pie was probably the better of the two. The stuffing helped hold the filling together and stopped the chicken from drying out. The meat in the pork and stuffing pie was slightly over-cooked and had gone a bit chewy but the pie was still ok.