This week's recipe was inspired by an episode of Man v. Food we watched last week. They were in Chicago and ate a traditional deep pan pizza. We decided to try one as part of our traditional weekly pizza night.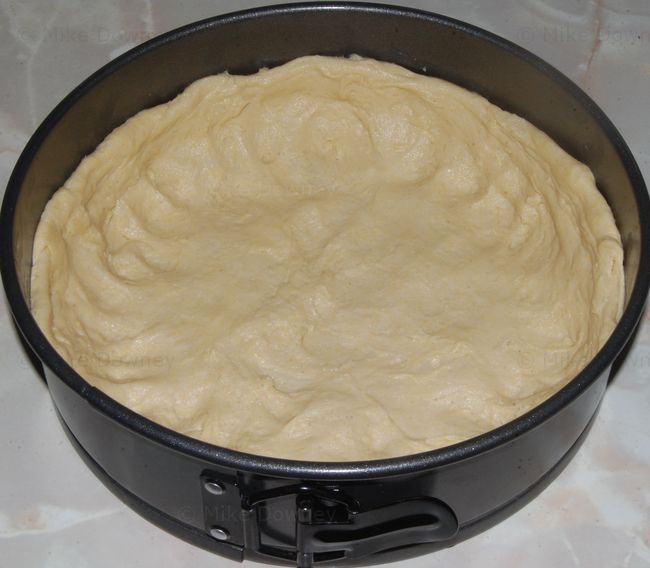 We started off with our normal pizza base recipe, using ¾ bread flour and ¼ yellow cornmeal. The dough was made in the usual manner and allowed to at least double in size. I then flattened it out, spread it with butter then folded it over a few times. I put the base in a 9 inch cake tin and pressed it into the edges and about an inch up the side.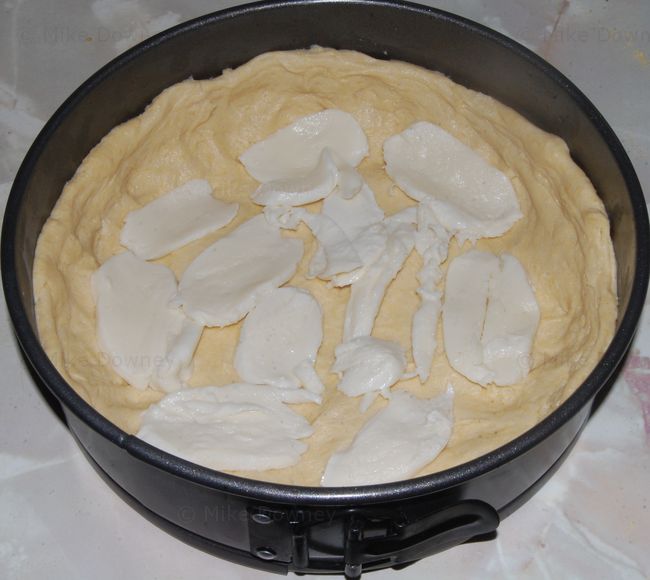 One of the things mentioned in Man v. Food was that the deep pan pizzas are made upside down. The first thing on the base is the cheese. Here I used sliced mozarella.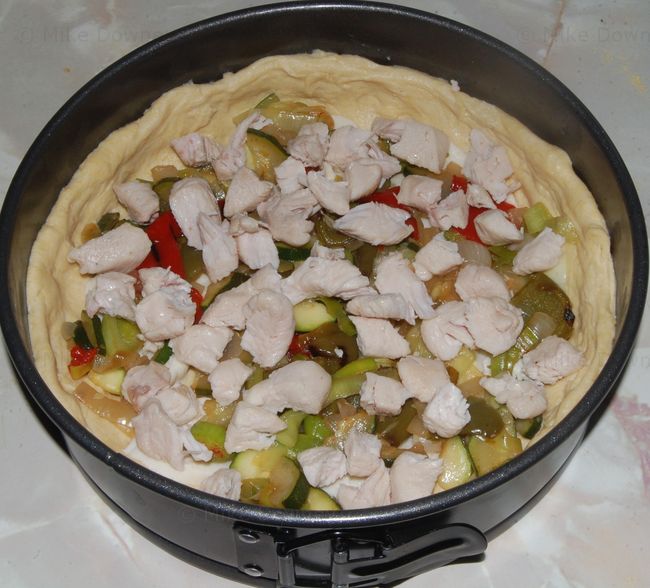 The next things to go on were fried vegetables and cooked chicken. The veg were: roasted red and green peppers, diced and fried onion, leek and courgette.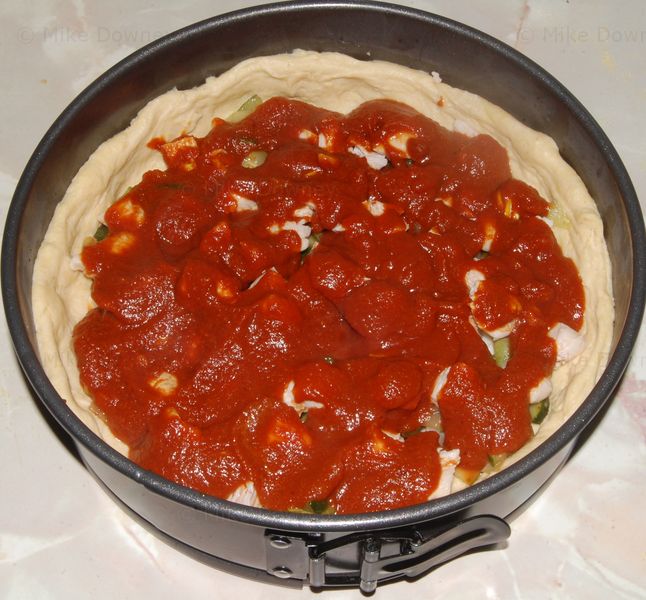 The sauce then goes on top. I used a spicy tomato sauce which was based on the one from the Mexican Lasagne. I simmered a pan of passata and added crushed garlic, chilli flakes, cumin, paprika, salt, sugar and balsamic vinegar.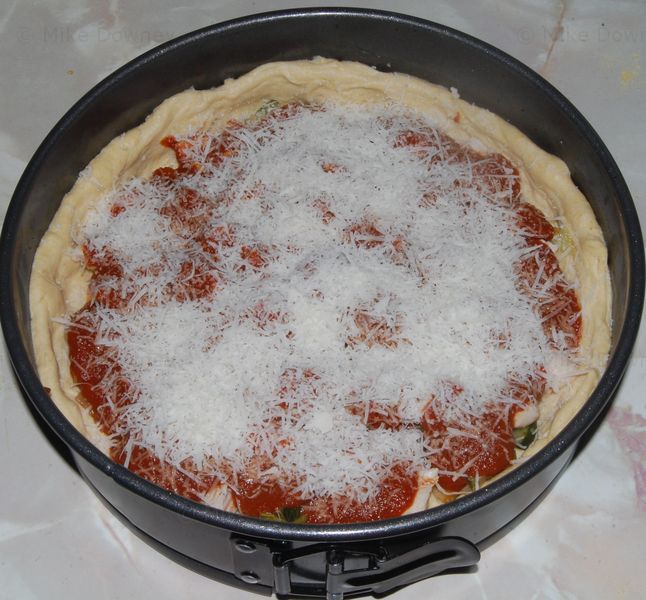 The pizza was nearly finished. I topped it with grated pecorino cheese then baked it in the oven, at gas mark 7, for about 20 minutes.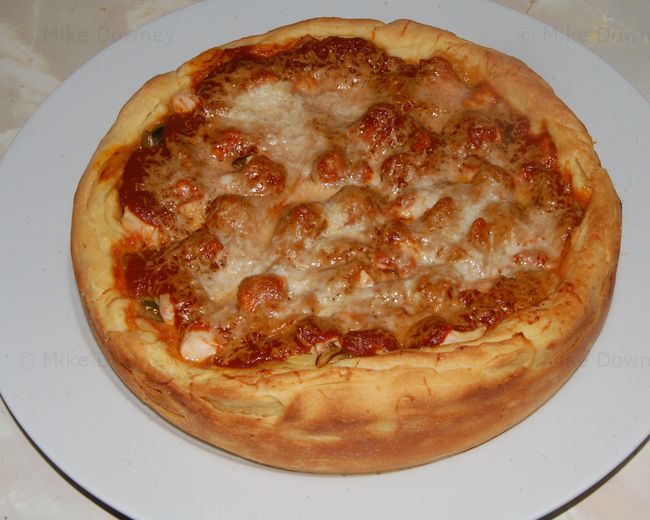 The pizza was full of flavour and unlike anything you normally get from a take-away or supermarket. It is definitely something worth doing again. The base would work well as a kind of 'tear and share', especially if made with garlic butter or a similar flavoured butter, possibly with grated cheese or diced mozzarella folded in too.