I went back to the German Market again and picked a random stall to buy my lunch. This time it was one of the Pretzel stalls. The salami pretzel sounded good so I bought one of those.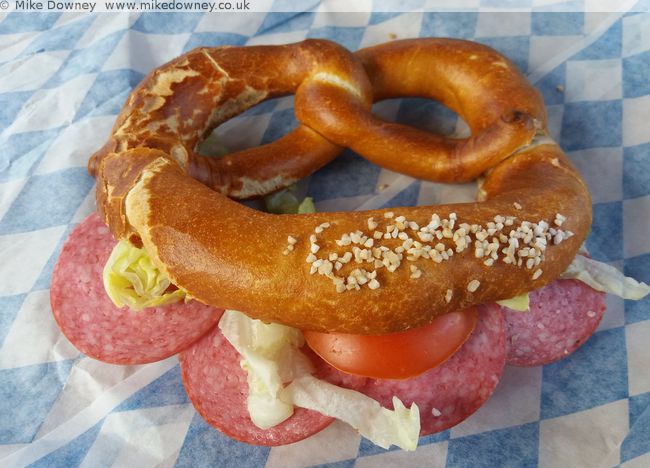 The pretzel was pretty much what you expect: soft, chewy and very salty on top. I had change left so I thought I would try a dessert next. The choice of desserts was reasonably wide and included pancakes, sweets, cakes, marshmallows or chocolate coated fruit kebabs. The dice took me to a marshmallow stand.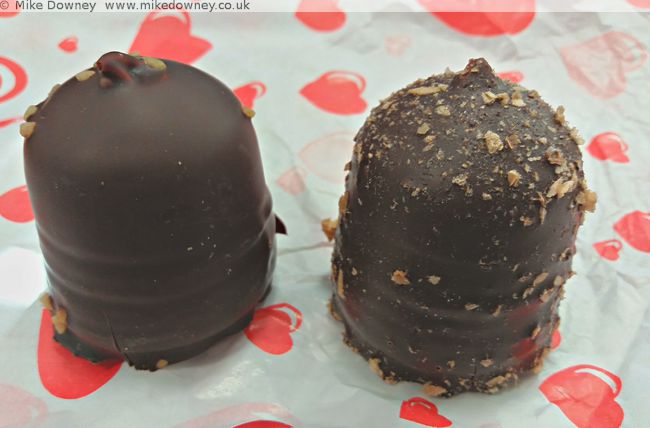 I chose an orange and a gingerbread one. The marshmallow is softer and stickier than the sort you get in bags, and sits on a small waffle or wafer-like disc.