When we scooped out the pumpkins to make Halloween lanterns, I grated and froze the flesh so I could try cooking something with it. The pumpkins which are sold for lanterns are usually a lower quality and aren't recommended for eating so I thought I would start with something where the pumpkin isn't the main flavour, so I could probably get away with a lower quality ingredient.
I found a recipe for cupcakes. It was pretty much a carrot cake but using pumpkin instead of grated carrot. The recipe called for grated orange zest but I didn't have an orange so I left that out.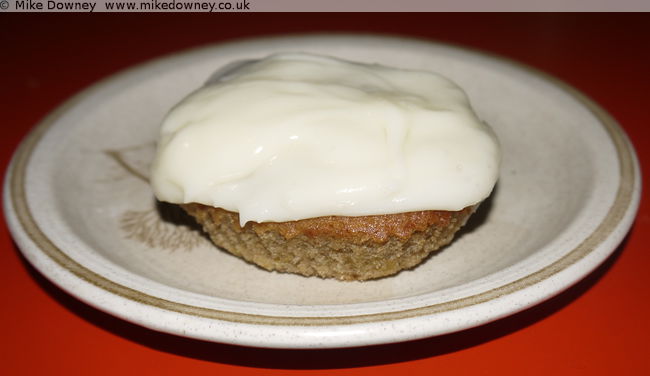 I tried one of the cakes last night, when they were still a bit warm. It tasted ok but that was before I had made the icing. Tonight's cake, with a generous layer of cream cheese frosting, was definitely an improvement.