I have previously mentioned using the Clahe plugin in ImageJ/Fiji to create a sort of pseudo-HDR image from a 16 bit image from a digital camera.
I set the camera to record a raw image at low contrast to attempt to record as high a range of intensities as possible, then use Clahe to increase local contrast while retaining detail in highlights and shadows.
I recently installed pfstools which includes a lot of command-line tools to convert images and generate HDR images. I thought I would look into whether I could use these tools with RAW images from the camera.
It is possible to convert the RAW to a HDR file using:
pfsindcraw DSC_nnnn.RAW | pfsoutrgbe DSC_nnnn.hdr
When the image has been converted into a suitable HDR format, the different 'tone mapping' commands can be tried to see which ones produce a pleasing result. It can actually be quite difficult getting the balance right between retaining detail and producing an 'over-processed' image which looks too obviously like an HDR photograph.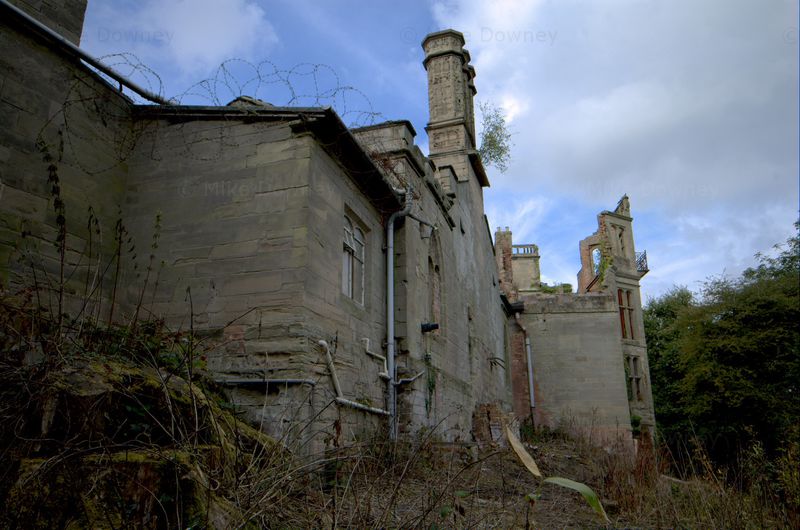 Simply taking the 16 bit RAW file and adjusting the contrast to show the full range of intensities can result in a flat looking image.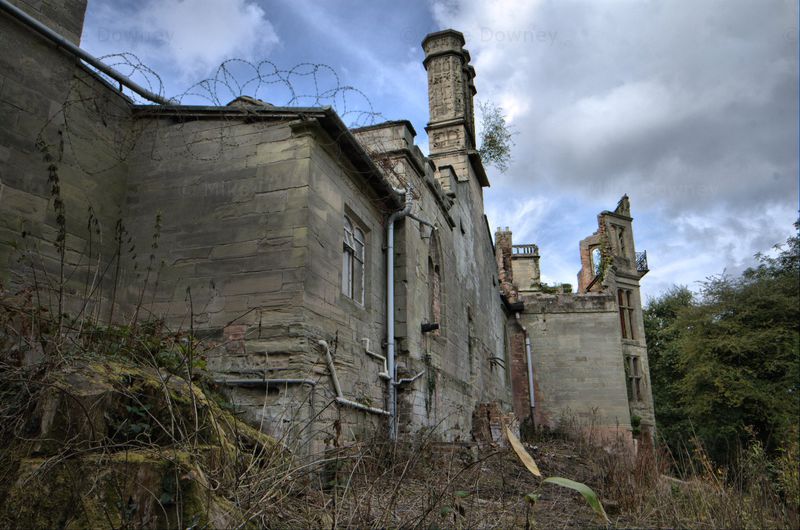 The same image, processed using the Clahe plugin in ImageJ, to retain shadow and highlight details while maintaining good contrast.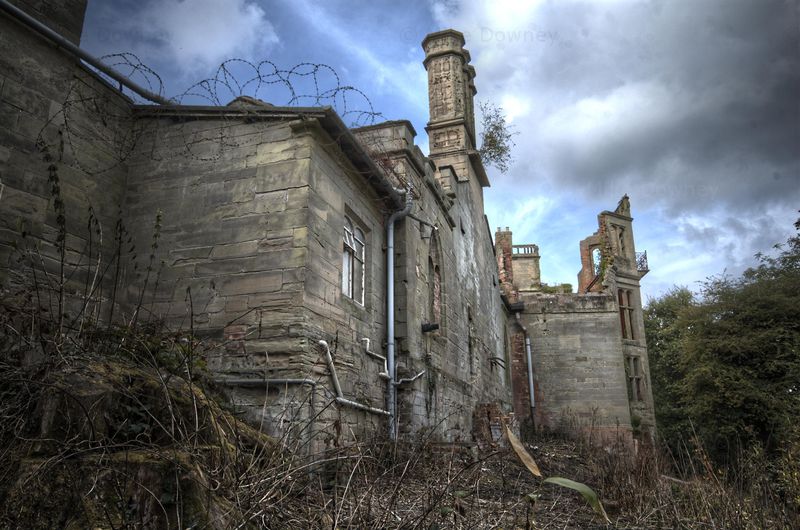 Using pfstools tone mapping to increase local contrast and decrease the dynamic range.
Pfstools offers several different ways of converting the HDR file into a 256 bit colour image and a bit more trial and error may be needed to get a good result.
Classic HDR photography usually takes a bracketed set of exposures and combines them to produce an image which retains detail in the shadows and highlights. Normally this needs a tripod to ensure the images can be combined without any pixel shift between them. Sometimes it isn't possible to use a tripod, especially if taking a photo in a confined space or a building where they are forbidden.
A lot of HDR generating software includes some form of image alignment which can be used to overcome a certain amount of camera movement. Most of the time this seems to work quite well but every now and then, especially if you are using a lens with a lot of distortion such as an ultra-wide, a simple alignment won't work because the distortion stretches out different parts of the picture by different amounts.
Several months go I encountered a piece of software called LensFun which a library of functions to correct for lens distortions. There is a Gimp plugin based on it (GimpLensFun) which is readily available for Linux and Windows and is part of the Gimp distribution available from the Gimp on OSX project at Sourceforge.
The 'batch process' function of Gimp can be used to apply the correction to a series of images which can then be used to generate an HDR image.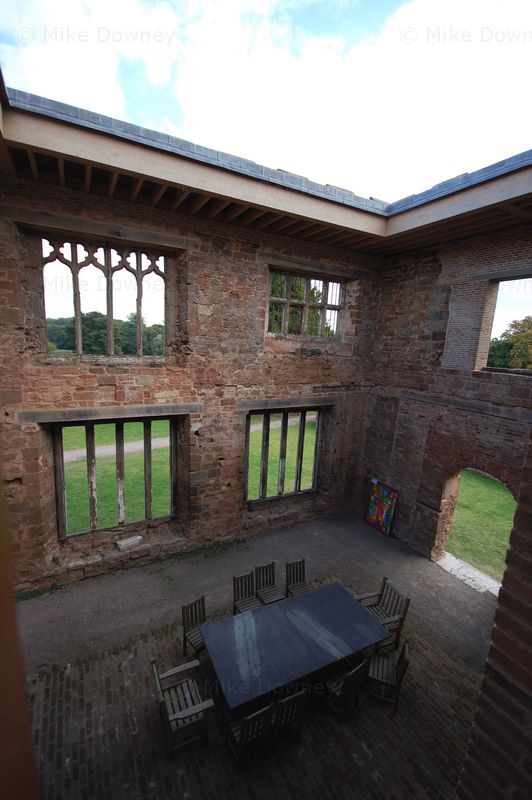 A single exposure is insufficient to capture the dynamic range of the scene.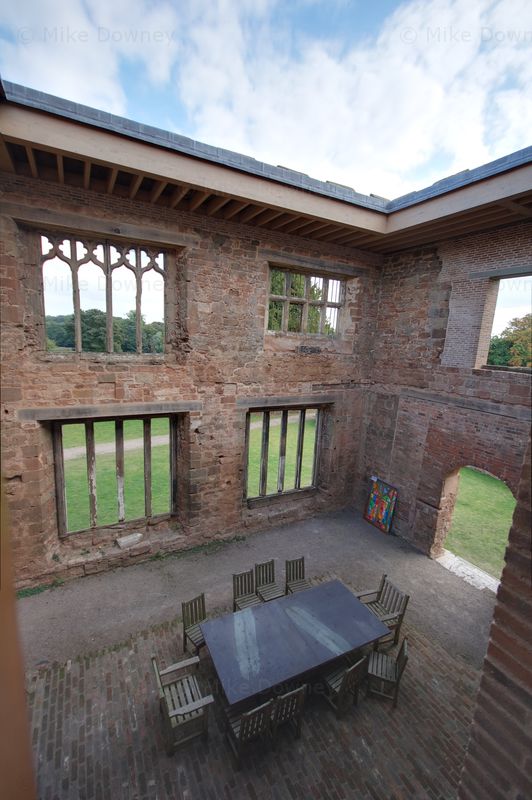 Combining the corrected images increases the dynamic range.
When I began this A to Z of regional baking, I started to look for recipes named after places I knew or had been to. When I was looking for recipes for the letter L I found this and Lincolnshire Gingerbread. The latter is a recipe from Grantham, which we visited last year on our way to Skegness, but since I grew up on The Wirral and we would occasionally go shopping to Liverpool, I thought the more local recipe might be a better choice.
When I found this recipe, I thought I should give it a go. It's not as well known as the Manchester Tart - apparently the recipe was recently rediscovered in a hand-written recipe book.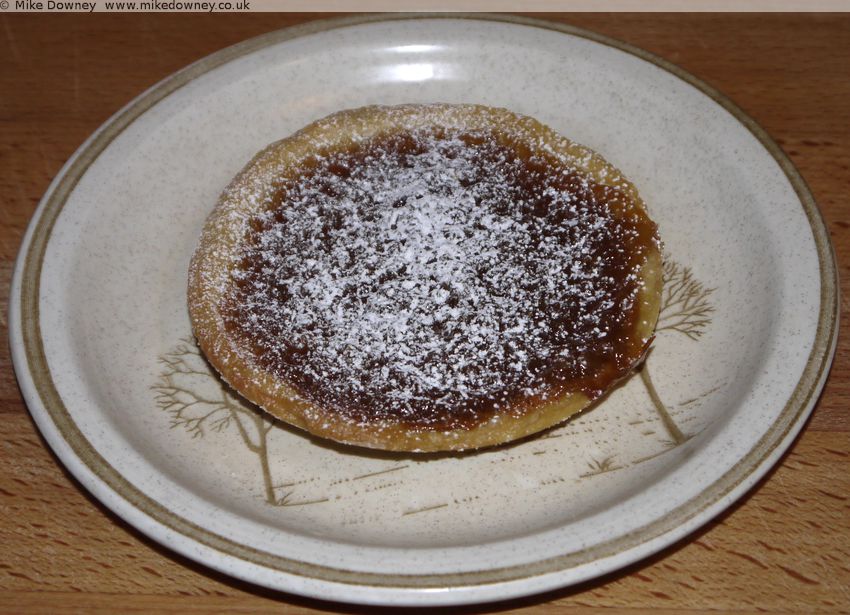 The original version of the recipe was published in a village newsletter (orignal web page no longer available but is archived here and is reproduced below).
From a family cookbook dating back to the 1790s
Liverpool Tart
½lb moist sugar (use a dark brown sugar)
2oz butter
1 egg
1 lemon
pastry
Put the butter and sugar into a moderate oven to melt. When melted, let it cool. Boil your lemon whole very slowly (or it will break) until quite soft. Mince it whole as it is, saving the juice as much as possible and taking out the pips. Mince very fine. Beat the egg well. Mix all well together. Line a flat open tart dish with good paste [ie. pastry] and pour in the mixture to one uniform thickness (about ½ an inch), cross bar over and bake. Serve hot or cold.
The version of the recipe I followed came from the link at the top of the page. I made a quantity of sweet shortcrust pastry and while it was cooling down in the fridge I made the filling:
One lemon with (most) of the pips remove - see below.
8 oz brown sugar
2 oz butter
1 egg (beaten)
I melted the butter, stirred in the sugar, blitzed the lemon in the food processor, then when the butter/sugar mixture had cooled a bit I mixed everything together.
I didn't blind-bake the pastry but poured the mixture in before cooking at gas mark 5 for 22-25 minutes.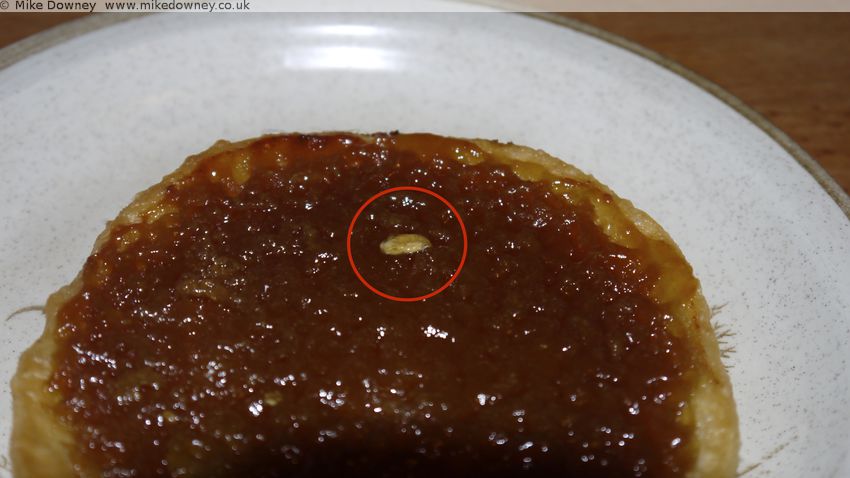 The resulting tart is a bit like a softer version of a treacle tart. The filling was a bit sticky with a few crunchy bits: the lemon had lots of pips. I chopped it up before liquidizing it, and there were were several pips in each piece.
There is an interesting discussion on the history of the Liverpool Tart in the PDF available from www.gerryjones.me.uk. Apparently several bakers in and around the city have started producing them.
The Heritage Open Weekend continues and we visited another site this morning, again choosing one we hadn't been too before. I originally thought that Guy's Cliffe House, at Warwick, was just a ruined building to look at but there was more on site, including a medieval church which is now a masonic chapel, and various other pathways and passages to walk through.





Click on the thumbnail to view the image
The Heritage Open Weekend is here again. The weekend actually started yesterday but we normally only go anywhere on the Saturday or Sunday. This time we actually went somewhere on the Friday.
Astley Castle near Nuneaton has recently been renovated and turned into an expensive holiday home. The open weekend would probably be the only chance we would get to see inside so we thought we'd be silly to miss out.


Click on the thumbnail to view the image
This recipe is a bit of an odd one out since the Kentish Huffkin is a bread roll and not a cake but since it is traditionally served with fruit and sometimes cream, I treated it as a dessert item and decided it could count as one of my regional cakes.
While I was looking for recipes for this I came across a book called A Slice of Britain which covers more or less the same ground as I'm doing here. (A friend has since bought it and reported back that it's disappointing but that's not important here since I used the recipe as inspiration instead of following it slavishly). I found another recipe in The Telegraph which used milk and water instead of just water.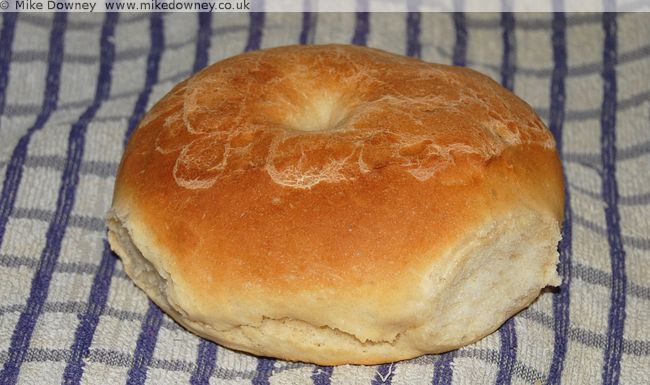 My Recipe
2 cups of Bread Flour
1 tsp yeast
1 tsp salt
approx 3/4 cup of milk+water mixture
20g of butter
First thing in the morning I mixed everything except the butter and left it to rise. At lunchtime I kneaded the dough, and added a bit more flour since the dough was a bit sticky. I dotted the dough with the butter and folded it in followed by more kneading to mix it thoroughly.
The amounts I used were enough to make 4 buns. I left them to rise before poking my thumb in to make the dent. I baked them for 20 minutes at gas mark 7, turning them over half way though. They then needed to be left to cool under a cloth, to keep the crust nice and soft.
We tried the huffkins with some jam and butter. They were ok but to be honest they were just bread rolls. Quite nice bread rolls, and the recipe was easy to do if I needed to make rolls again, but they weren't anything special.